Stihl Blowers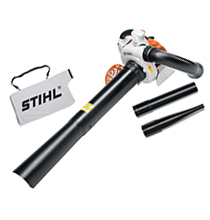 Stihl Vacuum Shredder with Blower Function SH86 C-E
Powered by a low emissions engine, the new SH86 C-E professional shredder vac/blower has increased vacuum power and shredding performance that will blow you away. Fuel efficient and operator-friendly, this shredder vac easily converts into a handheld blower. Equipped with features like a special shredder blade on the fan wheel that reduces garden waste, along with the STIHL ErgoStart system, soft grip handles and a four-spring anti-vibration system, you have all the necessary comfort elements to ensure a smooth start and help reduce operator fatigue.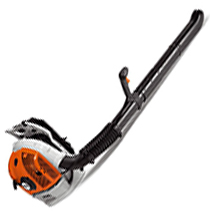 Stihl 600 Magnum Blower
Top-of-the-range particularly powerful backpack blower with very high air throughput for the most extensive cleaning tasks. Superb power to weight ratio. Excellent anti-vibration system and ergonomic carrying frame. Innovative 4-MIX® engine for a more pleasant sound, low fuel consumption and low emissions.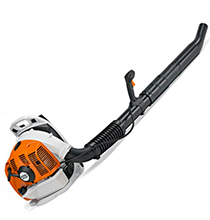 Stihl BR430 Blower
The BR 430 delivers the dependable power that professionals need to complete tough jobs. A large fuel tank provides longer running times; whilst the simplified starting system, harness with extra wide shoulder straps and large back padding make working easier and more comfortable. With 2-MIX engine and effective anti-vibration system for all day use.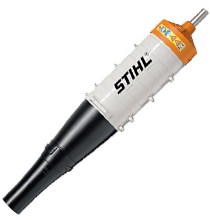 Stihl KM-BG Blower Tool
This unique innovation from Stihl transforms the KombiSystem into a fully-fledged high-performance blower. Just like all KombiTools the Stihl blower can be easily attached to the KombiEngine to provide you with an ideal tool for clearing surfaces, flower beds and paths of leaves, mowed grass, litter or powdery snow. Approved for KombiEngines with loop handles.
Also available to download:
Our company has over 40 years of experience in the business and can help provide you with the correct Stihl Blower.
Call or email Angus Chainsaws.
Tel: 01241 830 240
Mobile: 07767 617 533